Past results for over 30 years prove our reliability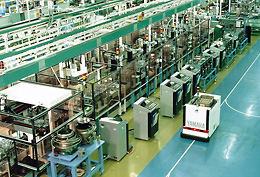 YAMAHA's robot development started as it was introduced in our motorcycle production line more than 30 years ago.
Since then, YAMAHA's industrial robots have supported production equipments in a wide variety of industries, such as assembly of electronic products, transfer of in-vehicle components, and manufacture of large-scale LCD panels.
Long-term past results that have striven for the market and have been improved many times are testaments to YAMAHA's reliability.
Technical development inheriting the originally developed technologies and anticipating the needs of the market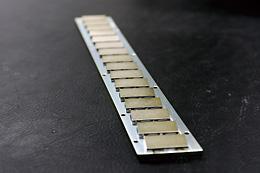 "Motor control technology" absolutely necessary for precise and high-speed operation, "Mechanical controller development technology" based on severe evaluation standards, and "Signal processing technology" allowing stable operation even under severe environmental conditions???
Rigidity, durability, and operability are highly evaluated by promoting the maturing and sophistication of originally developed technologies that have been built since the business started.
Furthermore, "Core technologies *" necessary to support various kinds of needs appropriately and rapidly have been developed originally. As the know-how has been accumulated, speedy product development and flexible product expansion can be achieved.
* Control boards, linear motors, and linear scales (position detectors), etc.
Evaluation system providing high reliability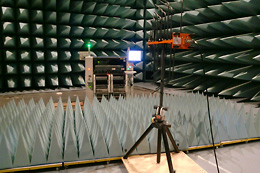 We make a strong effort to establish the evaluation technology so as to assure the product reliability.
The evaluation system in the product development phase, such as the evaluation test at "anechoic chamber"*, YAMAHA's equipment, is established to ensure the high reliability and quality.
* Anechoic chamber This equipment is intended to synthetically develop the EMC (Electro-Magnetic Compatibility) technologies for YAMAHA Group products and to share the developed technologies. This equipment can evaluate the compliance with each country's regulation in conformity with the international standards.
YAMAHA quality ensuring safety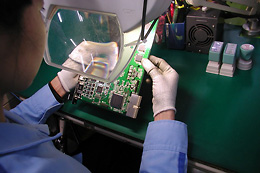 "Manufacture, sales, and technology integrated" system is utilized at its maximum level to establish a system that consistently performs a series of processes… inspection? manufacture? assembly? inspection? shipping. This can provide the customers with high quality, low price, and short delivery time.
Key components are manufactured through in-house processing and machining. YAMAHA as a robot manufacturer builds the components into the highest quality level. Furthermore, the quality control based on the severe standards achieves the craftsmanship with high quality.